Corporate Identity Service
Your corporate identity is a palpable expression of your company's image.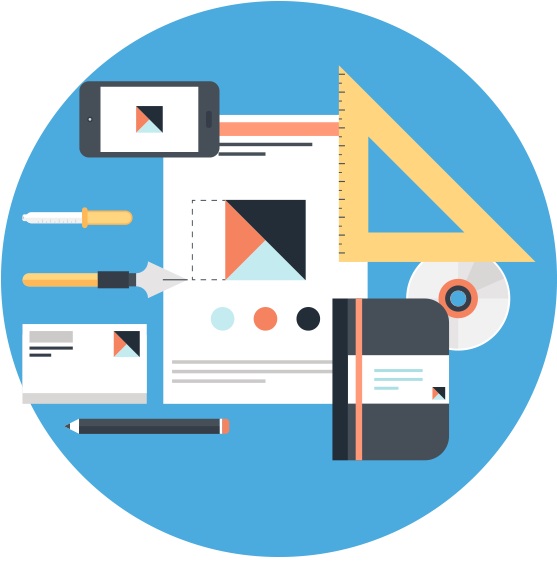 By using color combination and graphic presentation, your overall business ideology and identity is symbolized in a way that creates a recognition of your brand name and offerings at a glance.
Understanding the importance of your corporate image and reorganization, we provide you with the best solutions to support your corporate identity, perfectly reflecting your brand name and business strategy. Whether you are a small business or a large corporation, be assured that you will get our best efforts.
The logo, perfectly made, gives uniqueness with a sense of color combination that is relevant to your product color composition and printing presentation and helps the world identify your brand name. This psychological attitude defines your company symbol as your corporate identity.
You cannot use a design similar to other companies in your market. The design must be unique and instantly recognizable to Internet users.
While creating the most effective corporate identity expression for you, we get an in-depth observation of colors used in your product design, website design, company uniform, and many other factors. We create the picture presentation and logo size that has the best eye catching potential. Combining all together, we deliver the most effective tangible presentation of your corporate identity.
Corporate Identity Package
Choose corporate identity package
Logo Design

Logo Design Concepts

Revision Rounds

Stationery Design

Stationery Design Concepts

Revision Rounds

Business Card

Letterhead

Envelope

Fax Cover Sheet

Invoice

Complimentary Slip

Presentation Folder

PowerPoint Template

Corporate Identity Style Book

Digital Design

Email Signature

Email HTML Template

Twitter Profile

Facebook Page

Deliverables
Included

6

2

Included

2

2

ZIP + direct upload
Included

6

2

Included

2

2

Included

ZIP + direct upload
Included

6

2

Included

2

2

Included

ZIP + direct upload
ALL OUR CUSTOM LOGO DESIGN PACKAGES
100% original design, we never use clip art!
Initial logo concepts within 7 business days.
Professional designers to work on logo concepts.
Copyright of the finalized logo will belong absolutely to you.
Corporate Identity delivery formats: EPS, PDF, JPG, GIF and PNG.
Additional formats if required at no cost.
Satisfaction Guarantee: Unlimited revisions to your selected logo concept till you are satisfied.
For Addition of Corporate Identity beside or package will be more charge.