FaceBook Ads Management Services
The independent online ad management platform of FaceBook is known as FaceBook Ads.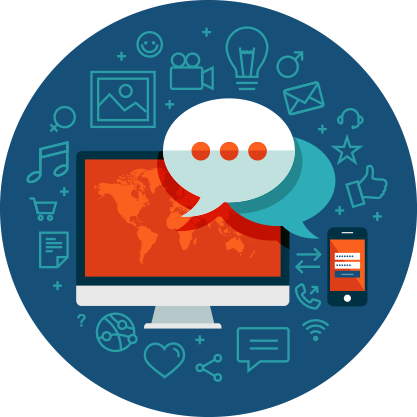 The independent online ad management platform of Facebook is known as Facebook Ads. It is a highly advanced and interactive platform that provides a wide array of integrated selectors, designed to target your FaceBook ads only amongst neatly defined set of target audience. With its highly advanced segregation criterion, you get to choose your target on the set of extensively defined sections on the basis of age groups, gender, likes / interests, regions, sports interests, skills, profession, skills, qualifications and various other parameters.
Advertising for FaceBook can be standardized according to various geographic and demographic clusters; it allows advertisers to choose a set of audience to market its products or services amongst. With our FaceBook Ads management services, you receive personalized attention to your products/services from an experienced and trusted internet marketing professionals.
We handle FaceBook Ads campaigns for both Cost Per Click and Cost Per Thousand Impression basis.
Set-up New Account

Highly Targeted Campaigns

Creative Ad Content

Advanced Tracking Reports

In-depth Research

Landing Page Optimization

Landing Page Design

High Returns on Investments
FaceBook – The Preferred Platform for Multiple Targeted Audience & Multiple Campaigns
With increasing market penetration and booming e-commerce, managers find FaceBook Ads to be a quick-fix solution to secure maximum footfalls defined on a set of intricately defined target audience. According to statics mentioned by none other than FaceBook itself, they have more than 750 million users universally (by the date) who collectively spend over 700 billion minutes in a month. Amongst the entire FaceBook population, 50 per cent of them are active users who log on to FaceBook in any given day and have an average of 130 friends.
In today's competitive world companies believe in Economies of Scale and tend to categorize the target audience into various clusters depending upon the demographic & psychographic behaviour of buyers. We have mastered these skills and offer you ready to employ internet marketing strategies. Contact us today