Packaging Design Service
We're not just a packaging design company, we are your branding partners.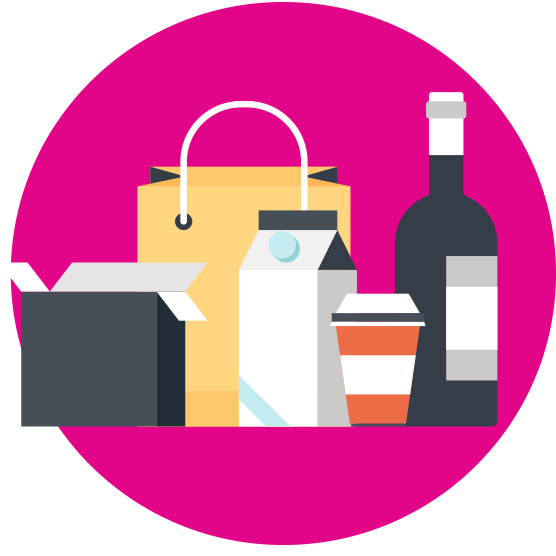 Your packaging is your in-store face to the world. Are you controlling its expressions? You see it, you touch it, you read it. Does it communicate the right messages, evoke the right emotions, appeal to the right consumers? We craft the story to meet the consumers' needs, we hone the value proposition and drive home the points of difference.  Our custom package design service aligns communication strategy with logistics and finance to ensure that we are developing a coherent solution, but also one that reaps benefits to the manufacturer as well as the retailer.
Custom Packaging Design
We conceptualize packaging that ads value to your product and has meaning for the consumer.  From beauty to food packaging, to toy packaging, to luxurious one-of-a-kind presentation pieces our custom packaging design service ensures that your brand stands out from the store shelf and creates real consumer connections.
Our Packaging Design Methodology:
Goals: Whether you are undertaking a rebrand, or designing custom packaging for a new brand, everything starts with a discovery meeting where we identify your goals and top ranking objectives.
Identify the hierarchy of information:  What are the most important elements of the package?  What do consumers need to see, read and understand first?  What core messages are we leading with?  We then identify the hierarchy of information and key messaging points for your package.
Create a scalable design language:  Always plan for growth when it comes to package design.  Before committing to a package design we identify how a brand or line extension would work with the suggested packaging design system.
Comp the designs:  Packaging designs are camped to bring a 2D idea to reality.
Material selection:  We work with you to select materials and finishes to ensure that the final piece looks as good as the package design we envisioned.
Production Management:  We work directly with your vendor to ensure the outcome is as perfect as the vision.
Design Concepts

Revision Rounds

Revise from Chosen design concept

Suitable for any future uses
(printing, websites, etc)

File Formats: EPS, PDF, GIF, PNG and JPG

Deliverables
ALL OUR CUSTOM PACKAGING DESIGN PACKAGES
100% original design, we never use clip art!
Initial design concepts within 7 business days.
Professional designers to work on design concepts.
Copyright of the finalized logo will belong absolutely to you.
Design delivery formats: EPS, PDF, JPG, GIF and PNG.
Additional formats if required at no cost.
Satisfaction Guarantee: Unlimited revisions to your selected logo concept till you are satisfied.